James Harden erupts for 32 points to lead the Rockets over the Mavericks ...
Read more

›
Anthony Davis scores a career-high 43 points (on 16-23 shooting) and grabs 14 huge rebounds to propel the Pelicans over the Jazz ...
Read more

›
Lou Williams scores 36 points as the Raptors beat the Cavs ...
Read more

›
Tony Parker scores 22 points, Danny Green and Tim Duncan add 21 each, as the Spurs tear the Nets ...
Read more

›
Manu Ginobili went to the free throw line in the last moment and missed his second shot, giving the Cavs an opportunity to secure or win 92-90. Anderson Varejao caught the rebound and immediately gave the ball off to James, who began running up the court with 8.4 seconds left. Espn trying to make Lebron's game-costing turnover not look so bad pic.twitter.com/ZV5kh3YbAH — Collin Elliott ...
Read more

›
Kobe Bryant scored the 32,000th points of his profession amid Tuesday's win over the Hawks in Atlanta. The 36-year-old is just the fourth player (alongside Kareem Abdul-Jabbar, Karl Malone and Michael Jordan) in NBA history to achieve the 32,000 point. Bryant, who as of late set an alliance record for missed field goals is 291 points far from getting Jordan at No. 3 the all-time scoring list (32,292). Bryant ...
Read more

›
Kobe Bryant scored the 32,000th point of his career during Tuesday's win over the Hawks in ...
Read more

›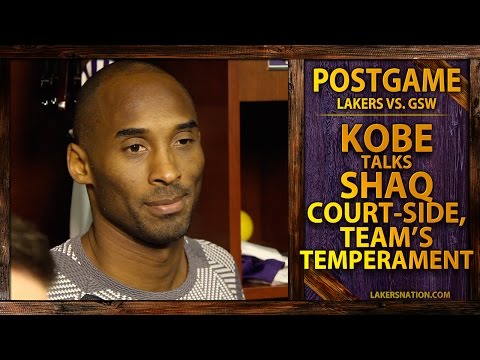 Lakers vs. GSW: Kobe Talks Shaq Sitting Courtside, Team's ...
Read more

›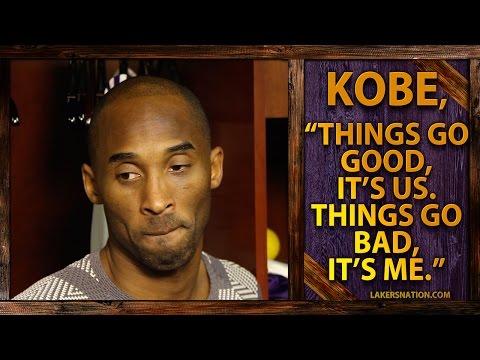 Lakers Post Game Report: Kobe, 'Things Go Good, It's Us. Things Go Bad, It's ...
Read more

›
You simply knew Kobe was going to put on a show – regardless of the possibility that it was going to be an exclusive show. Bryant was "flawed" going into Sunday night's diversion against the Warriors on account of "influenza like indications." He was falling off one of his most exceedingly bad game ever where he shot 1-14. He and Shaq grasped before the diversion. Jack Nicholson was in the swarm. Elgin ...
Read more

›