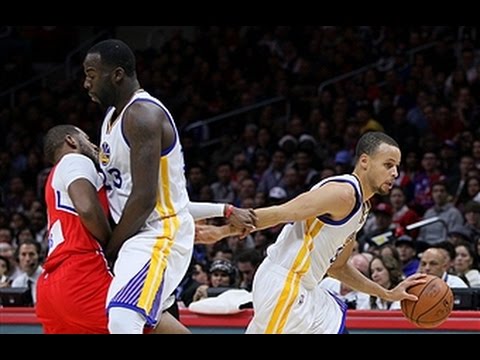 Unwrap the top 10 plays from a 5 game slate of Christmas Day ...
Read more

›
Mark Kiptoo made it history his second placed finish in 2013 by winning the Frankfurt Marathon. Mark Kiptoo won the Frankfurt Marathon on Sunday and all the while heading a Kenyan cleansweep of the platform puts in the men's race. The 38-year-old, who won 5000m bronze at the 2010 Commonwealth Games, acted unbecomingly in two hours, six minutes and 49 seconds in an energizing race whose result was chosen just ...
Read more

›
South Africa's 800m silver medallist at the 2004 Olympic Games Mbulaeni Mulaudzi passed away in a car accident Indeed sad news for all Africans and specially South African as another tragedy to an iconic athlete, Mbulaeni Mulaudzi died Friday aged 34 in a car crash on his way to a Johannesburg athletics meeting, President Jacob Zuma said in a statement. "The nation has lost a true hero and one of our most ...
Read more

›
Oscar Pistorius Sentenced to 5 Years in Prison in Killing of Girlfriend: In early September, he was found guilty of culpable homicide. After the sentenced was out all twitter went crazy as people considered the judgement is not fair. Already a discrepancy, Steenkamp lawyer says 5 year sentence means Pistorius will spend 2 years in jail, defence says much less time. I wonder how many years #Oscar #Pistorius ...
Read more

›
A South African judge today sentenced Olympic athlete Oscar Pistorius to serve five years in prison for the negligent fatal shooting of his girlfriend, Reeva Steenkamp , on Valentine's Day 2013. June Steenkamp the mother of the victim  has not made a formal statement, but has responded to questions from reporters in court. She said the five-year sentence brought a sort of closure, but there would be no ...
Read more

›
Medal results from the Asian Games on Monday- Day 3. Artistic gymnastics Women's team 1. China (Bai Yawen, Chen Siyi, Huang Huidan, Shang Chunsong, Tan Jiaxin, Yao Jinnan) 229.300 pts 2. North Korea (Hong Un-Jong, Jong Un-Yong, Kang Yong-Mi, Kim So-Yong, Ri Un-Ha, Kim Un-Hyang) 214.650 3. Japan (Minami Honda, Azumi Ishikura, Mizuho Nagai, Akihito Sato, Yuriko Yamamoto, Sakura Yumoto) 214.350 China's Bai ...
Read more

›
The 2014 Incheon Asian Games will kick off on this Friday. There will be  45 countries in the Asian continent participating to compete for high glory. And here are the Countries that will participate: Afghanistan, Bahrain, Bangladesh, Bhutan, Brunei, Cambodia, China, Hong Kong, India, Indonesia, Iran, Iraq, Japan, Jordan, Kazakhstan, Kuwait, Krgyzstan, Laos, Lebanon, Macau, Malaysia, Maldives, Mongolia, ...
Read more

›
The 2014 FIBA World Cup of Basketball has reached the quarterfinals. After weeks of group play and the round of 16, the last eight teams remaining will fight for the chance to advance to the semifinals. With Lithuania taking on Turkey in the first game of the day and Team USA battling Slovenia, basketball fans understand the caliber of competition at the international level. Even casual NBA fans can't help ...
Read more

›
The official Rugby World Cup advert brings together stars of the game from past and present as well as one of the biggest names in British acting. [video width="615" height="340" id="bl9ahNhH3Cc" ...
Read more

›
Sam Groth won his first game in career at the US Open only two days back, when he scored a straight-set win over Spanish Albert Ramos. Next adversary appears to be more than Sam could perhaps take, as the Australian will need to face Roger Federer for a spot into the third round. Regardless of the intense unsettle, Groth won't venture on court prepared to lose tomorrow. "Sometimes Federer is not that kind of ...
Read more

›